Inflation, the persistent increase in the general price level of goods and services, affects various aspects of the economy, including the real estate market. For homebuyers in Northern Virginia, where the cost of living and property values are already relatively high compared to the national average, inflation can significantly impact people's ability to purchase a home. This article delves into how inflation influences the real estate landscape in Northern Virginia and provides insights for prospective homebuyers.

1. Purchasing Power Erosion
Inflation erodes the purchasing power of consumers by reducing the value of money. As prices rise, the same amount of money can purchase fewer goods and services. In the context of homebuying, this means that a dollar today may not have the same value in the future, making it harder for homebuyers to afford properties in Northern Virginia's competitive market.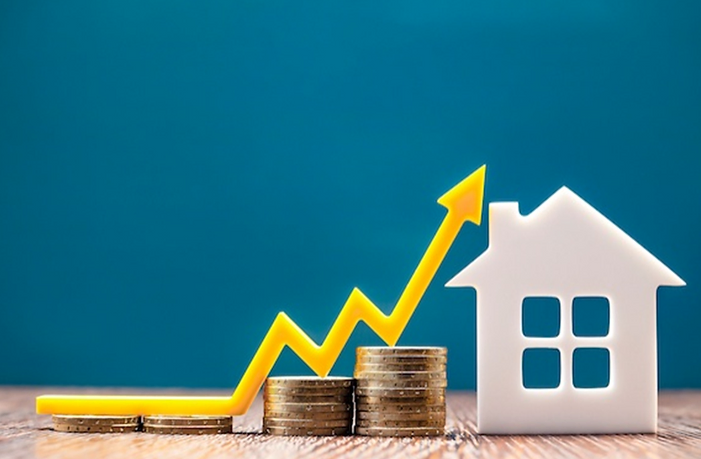 2. Interest Rates and Mortgage Costs
Inflation often leads to higher interest rates set by the Federal Reserve to control the money supply. When interest rates rise, mortgage rates follow suit. Homebuyers in Northern Virginia might face higher borrowing costs, making homeownership less attainable, especially for first-time buyers or those with limited financial resources. I highly recommend working with a local lender to see if you qualify for any first-time home buyer programs or grants that can help make homeownership a reality.
3. Impact on Home Prices
Inflation can drive up the costs of construction materials, labor, and other inputs in the homebuilding process. As a result, developers may pass on these increased costs to prospective homebuyers, further elevating home prices in Northern Virginia. This higher cost of entry can deter potential buyers from entering the market or force them to consider smaller or less desirable properties.
4. Rental Market Trends
Inflation can also affect the rental market. As the cost of living rises, renting a property can become more expensive. For some, this may push them toward considering homeownership as a means of securing stable housing costs over the long term. However, higher property prices due to inflation may present a barrier to entry into the real estate market. Because of this, I recommend for my first-time home buyer clients to work with a local lender who may have access to different grants and loan programs to help with the down payment.
5. Adjusting Budgets and Expectations
To adapt to the changing economic landscape caused by inflation, homebuyers in Northern Virginia may need to adjust their budgets and expectations. This might involve exploring homes in different neighborhoods, considering smaller properties, or delaying the home-buying process to save more for a down payment.
6. Inflation Hedge with Real Estate
Inflation often leads investors to seek assets that can act as a hedge against its erosive effects on purchasing power. Historically, real estate has served as a reliable hedge against inflation. Homebuyers in Northern Virginia may view purchasing a home as a way to protect their investment from the ravages of inflation, as property values tend to appreciate over time.
In conclusion, inflation significantly influences the dynamics of the real estate market, especially in regions like Northern Virginia with high costs of living. Prospective homebuyers must carefully assess the implications of inflation on their purchasing power, interest rates, property prices, and long-term financial plans. Adapting strategies, staying informed, and most importantly consulting with real estate professionals can help navigate the challenging real estate landscape during inflationary times.