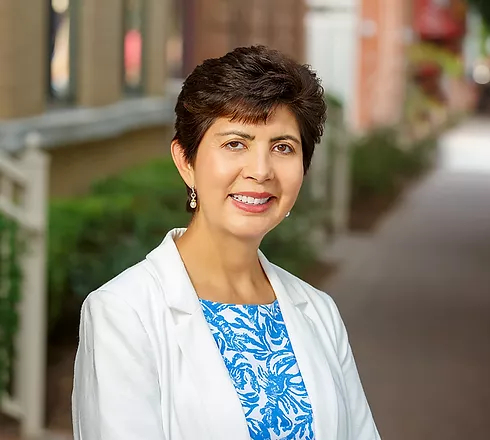 Buyers Agent
Moving to a new neighborhood is stressful in itself, but what if you're coming from another city, another state—or how about another country? It helps to have an agent who can relate to you and be your advocate when you're not in town.
Irma returned to Northern Virginia after an international business career took her all over the United States, Central and South America, and Asia—12 moves over 29 years. She's fluent in Spanish and Portuguese.
She believes the best agents listen keenly to their clients' needs: Does the property need to be on your child's school-bus route? Or near the Metro? What are the most important features in a new neighborhood? "I've dealt with everything you can imagine—there's nothing much out there that intimidates me," she says.
If a client only has two days to make a decision, Irma will have a thoughtfully tailored list of available properties that fit her buyer's requirements, so there's no wasted time. "Buying or selling a home is a significant investment, and you have to trust who you're working with," she explains.
Irma has an MBA from the Thunderbird School of Global Management in Glendale, Arizona, and an accounting degree from Loyola Marymount University in Los Angeles. She was previously the financial operations manager for ExxonMobil's retail business global support center located in Guatemala following several years in other strategic financial roles that took her around the world.
Irma currently lives in Arlington. During her time off, she loves to spend time with family and friends, play golf and take her pup Rusty for walks. Her previous career gave her the travel bug, so she continues to explore other countries whenever she's able.